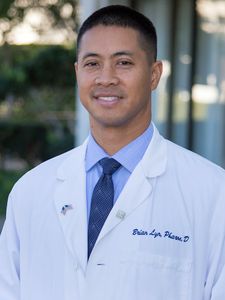 Brian Lyn Pharm.D – Pharmacist
Originally a native of Northern California, Dr. Lyn relocated to Southern California to attend the University of California Irvine. He went on to obtain his Doctorate in Pharmacy from the University of Southern California. After receiving his Pharm.D., Dr. Lyn completed a residency at the Veterans Administration in Long Beach, California. He then worked in a hospital as a clinical pharmacist specializing in medication management and patient therapy.
In 2002, he received the nationally accredited CSHP Leadership and Mortar & Pestle Professional Award for exceptional leadership, service and commitment to the profession of pharmacy. Dr. Lyn is a member of numerous societies including the American Pharmacist Association, the National Community Pharmacist Association, the California Society of Health-Systems Pharmacists and the Orange County Pharmacist Association.
Distinctive from other pharmacies in the area, Newport Coast Pharmacy features a Diabetes Shoppe, offering items especially for the person with diabetes including skin care products, sugar-free products, glucose meters and testing supplies. The pharmacy provides a wide selection of diabetic footwear and Dr. Lyn and his staff are all certified on diabetic footwear fittings and custom inserts.
To further enhance the pharmacy offerings, Dr. Lyn joined PCCA (Professional Compounding Centers of America) and became accredited on Primary and Aseptic Compounding (ACPE) to bring custom compound medications to his patients. He has become a resource in the community on the latest innovations in compounding unique dosage forms as well as quality, safety and legal issues surrounding custom medications.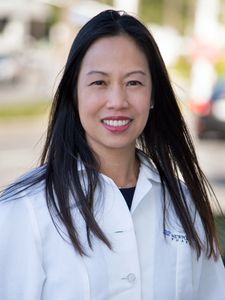 Frances – Pharmacy Manager
Frances is originally from Sacramento and moved to Orange County to attend the University of California Irvine. Upon graduation, she worked in the technology consulting industry before launching into the pharmacy field in 2006. Frances has been the Pharmacy Manager since the beginning and contributes her knowledge and expertise to ensuring all administrative and business processes in the pharmacy are operating smoothly. She has a passion for creating a customer centric pharmacy, making sure that all patients' needs are met quickly, consistently, and only with high quality ingredients. Outside of work, Frances is active in the community and enjoys spending time with her family, traveling and experimenting with new recipes.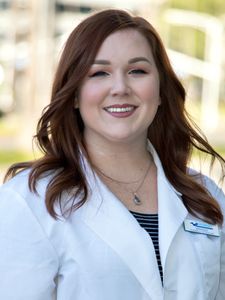 Miranda
Miranda is originally from Ohio and recently moved to California. She specializes in preparing monthly bubble packs to ensure patient compliance. She enjoys using her creativity to publish content for the pharmacy and oversees the social media presence. Outside of work, Miranda spends time with her son & boyfriend, going to the beach and exploring local parks.