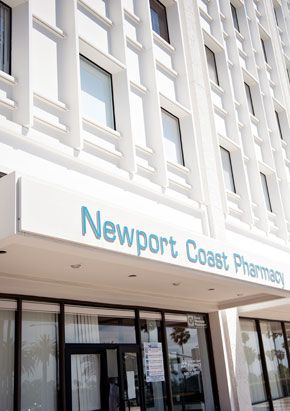 About Us
Welcome to Newport Coast Pharmacy for your prescription and health care needs. The team at Newport Coast Pharmacy is committed to focusing on patient care and going beyond your prescription by offering:
Free Delivery to Your Home or Office
Competitive Prices
Accept All Insurance Plans
Rigorous Drug Interaction Checks
Your Partner In Care
Assist in management of your health through education, specialty products and services. Wellness Center with speciality items for patients with diabetes and wide selection of orthopedic shoes.
Free Delivery To Your Home Or Office
Free door-to-door delivery of prescriptions to local area patients. Free mail-out available for most prescriptions.
Competitive Prices
Expect the same insurance co-pay as your local pharmacy. Newport Coast Pharmacy will meet or beat your prescription price.
Accept All Insurance Plans
It's free and easy to transfer your prescription – Just call us or bring in your prescription bottle – We will take care of the rest.
Rigorous Drug Interaction Checks
The team at Newport Coast Pharmacy follows a rigorous process to check for harmful drug interactions, to ensure your medication is right and safe for you.